The semester is finally over. I handed in my final Drawing/Painting major ever and have a 1.5 weeks free before undertaking a Summer School elective to ease the workload next year. I also turn twenty-one tomorrow, and nothing is planned because I'm not much of a celebratory person, haha. Planning for the sole purpose of a birthday trivially troubles me. Twenty-one is daunting. I'm in that decade where life happens. Instead of writing something existentially reflective, I'll continue with my usual narrative posts.
-
-
English was my third language growing up. There's much discretion about the second; it was a colloquial experience picked up from extended relatives and junior intermediary classes. However, I have an unconscious awareness in living by a community that shares my mother tongue, the move has helped retain much of my fluency. English gatecrashed its way to me as we followed the adventures of a saleswoman turned Nanny Fine. Her thick New York accent left an impressionable tone, one that debated my pronunciation because I imitated her nasally pitches. For a while, there was no greater relief from the cerebral shackles of life for the modern four-year-old, i.e. mine, than Fran Drescher. It reached the point where my voice in conversation sounded obnoxiously natural and mimicking so I made the switch and was introduced to
The Simpsons.
My skill for impressions [and humour] has since expanded.
-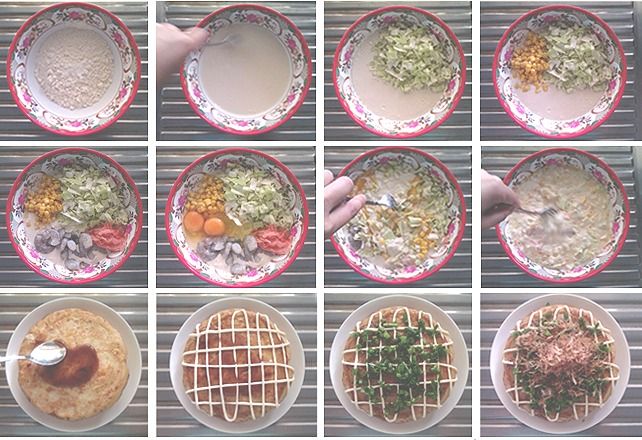 Okonomiyaki forever.
One of my earliest teachers held reservations of our vocabulary levels. It stirred up an unprecedented level of nerves and awakened a divide of sorts amongst whomever you were allocated to sit beside. I was encouraged to read outside of school, which probably developed my penchant for such. Eventually, we were instructed to recount the contents of whatever books we've read in talking activities. George Orwell's "
Animal Farm
" presented itself around this time. While the title didn't reveal the overtones of socialist corruption or treacheries that came with abusing power; I soon came to enjoy the novelty of speaking animals with a sense of nativity. There was delight that this book remained secretly safe but also exasperation that such genius remained undiscovered to my peers. A week later, the book went missing, with much of it still unread. It was like challenging a sportsman not to do the obvious or a teenager not to use the word 'like,' but I cried. Crying with broken English was as much a part of any six-year-old vocabulary as swearing is to the common young adult. Only half of "
Animal Farm
" was recounted to the class, but from then, I've learnt how to string together cohesive word vomit under impromptu pressures.
-
Drawing hair takes time.
There was a trend in the prior decade that was known as "
socializing
" and it so has it that you arrange to hang out with friends in the flesh and apparently
leave
the house. Away from social networks that allow for user friendly avatars, you are to converse vocally, and make eye contact that signed spiritual wavers to concrete your presence. During most of these situations, a miniature dictionary was my companion, readily available when I'd come across terms I didn't understand within conversation. The haphazardly move here was that you needed a comprehensive grasp of spelling to look up such words, and without trying to be acutely honest, wasn't something I possessed. My blind confidence was sky high and charisma sophisticated as between conversations, I pinched words from others [dismissing their lack of definitions], and worked them into every day rhetoric. "Prejudice" became an adjective for emotion and "quenched" described the squeezing methods in extracting lemon juice. I was adorable, the English language made me feel multilingual and grown up.